Click on each preview to enlarge your view...click the cross in the corner to return here.
retroframe
Valentine Freebie 2011
Preview
A richly jewelled sparkling kit sprinkled with rhinestones and glittering bling in cool aqua and warm sepia with a touch of black for a dramatic contrast. It includes many original pieces of modern and vintage jewellery such as a gold pin encrusted with diamonds and emeralds, a filigree butterfly and a jewelled hummingbird. The gold frames can be left plain or decorated with sparkling gemstones to make each one unique. The combinations are endless. This kit is perfect not only for summer, floral, garden and heritage pages but it also makes very pretty cards for birthdays, valentines and many other special occasions.
Examples of elements
Flight Of Fancy Freebies
HERE
Shabby Chic Rooms Part 2 Freebie Frame
Christmas Freebie
NOEL NOUVEAU is now available for purchase in my
STORE
Preview 2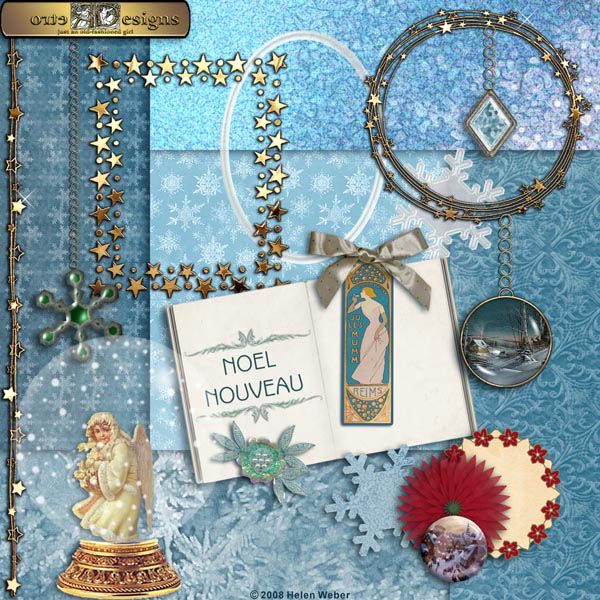 Preview 3
A nostalgic art nouveau influenced kit to add a touch of timeless flair and elegance to your winter pages and Christmas cards. It includes many authentic turn of the century embellishments such as swirls, cards and scraps featuring angels, and an eye-catching snowglobe which can be used to frame either a photo or one of the many Christmas motifs included in the kit. And, of course, there is also a variety of traditional stars and snowflakes in gold and crystal plus many other gem-studded items for an added sparkle.
This kit includes

Noel Nouveau Freebie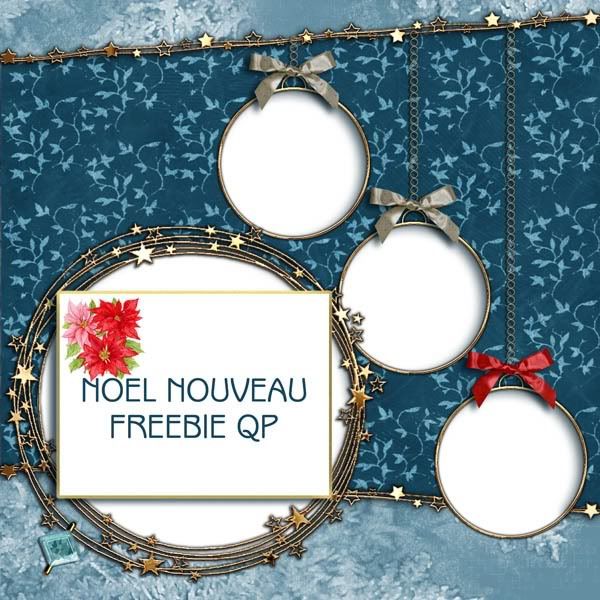 You´ll find this freebie QP HERE
You can get this angelic trio
HERE
SHABBY CHIC ROOMS PART 1
This kit was used in the original design of this blog
Preview 1
Preview 2
Did you ever wish you had a room in your home set aside solely to display your treasured photos? Well, with this versatile kit you can not only create your own virtual 3 dimensional room, but by changing the wallpaper, frames, ornaments and furniture included in the kit, you can alter it to suit any theme whether masculine, feminine, floral, heritage, vacation....and lots more. You can even change the view from each window to suit your mood. And because the shabby chic style is timeless, it complements every era. There are 3 QPs included to give you help and inspiration plus a simple easy-to-use template with instructions so that even beginners can create their own stunning display rooms with very little effort. Of course it can also be used like any traditional scrapbook kit but once you´ve seen what beautiful unique rooms you can create, I´m sure you´ll be inspired to make a whole houseful of them!
This kit contains 65 items and no recoloured duplicates.
UNAVAILABLE AT PRESENT