With the first snow and winter fast approaching, I thought it time to replace the autumn garland of apples and berries on my front door. It´s made of lacquered polystyrene and looks remarkably real, so real in fact that it seems to have fooled even the birds! Not only did they peck large holes in the "apples" but they even tweaked out some of the berry twigs and scattered them on the steps. At least the wooden snow angel which replaced my nibbled garland should survive to greet another winter!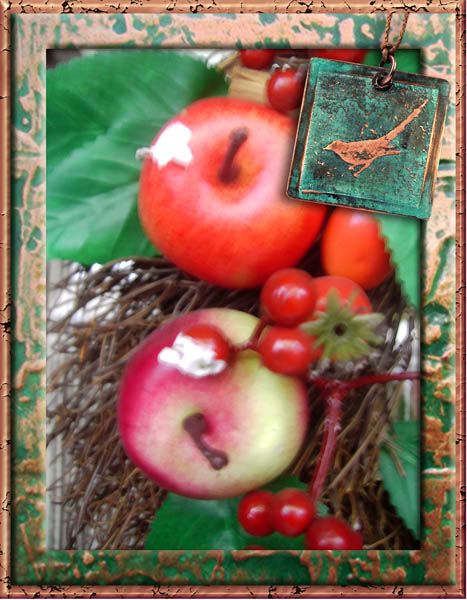 The bird pendant and frames are from my kit, Vintage Patina, which you can see
HERE
, and also pick up a freebie or two.
My table centrepiece, on the other hand, IS real AND edible though I don´t think the birds would enjoy those hot chilli peppers!