Embroidery and cross stitch have always been among my favourite hobbies and I enjoy creating not only large pictures but also small greeting cards for special occasions. Here are just a few of them.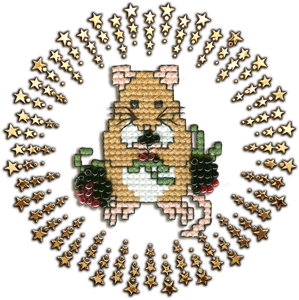 I made this mouse for a friend whose birthday is in early September. I couldn´t resist making it look 3D by using various glass beads for the blackberries.
The angel is my favourite Christmas motif. I´ve used it not only for cards but also for Christmas tree decorations. Sometimes I stitch the heart onto plastic and sometimes, as here, I make it out of Fimo.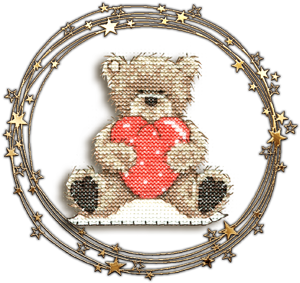 Of these three the bear is the only one I´ve kept so far. I must say he was easier to stitch than extract!
The frames are from my nostalgic Christmas kit, Noel Nouveau, which you´ll find
HERE
along with an early Christmas present.