This 1930s studio portrait of my aunt, as you can see from the original below, was in very bad condition when I got it and it took quite some time to restore.
This is what I´ve done so far. It still requires a little tweaking but it´s a lot better than it was. The easiest part was replacing the damaged border. I´ve made it white but may change it to a light sepia to reflect the age of the photo. If you´d like to try this easy technique, you´ll find a tutorial
HERE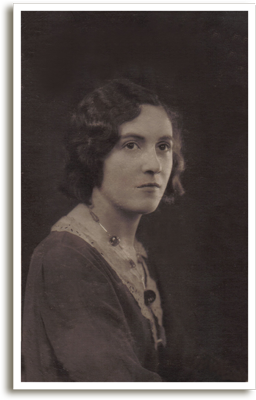 I think it looked even better after I´d faded out the edges and framed it to create my own cameo.
You´ll find the original cameo, which I´ve used in the blog header and which you can also see on the right, in
Shabby Chic Rooms Part 2
where, if you´d like to create your own personal cameo, you´ll also find a link to the frame and even to a room to hang it in!